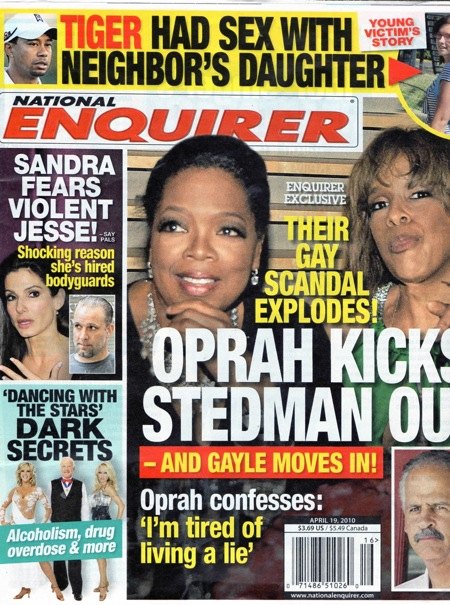 This afternoon when Dad and I were buying groceries, I noticed the National Enquirer's headline that Oprah has ordered Stedman out and moved Gayle King in because she's "tired of living a lie."
Waddaya know — Kathy Griffin was right.
So, Oprah, if you come out as a lesbian, all is forgiven. We'll see to it you and Gayle receive the platinum level membership cards, along with the traditional toaster oven, which will be awarded to you in a special ceremony to be conducted by Ellen DeGeneres in June on Pride Day in the chic location of your choice.