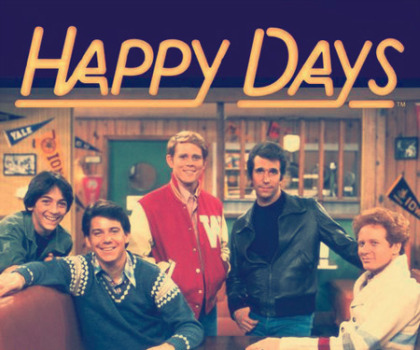 I did not watch the TV sitcom Happy Days very often, but one of the shows made a lasting impression on me. It encapsulates why all of us who are outraged at David Letterman's vile rape jokes about 14-year-old Willow Palin and his unfunny, degrading remarks about her mother, Alaska Gov. Sarah Palin, must get this bully fired from his show on CBS.
As you may know, Happy Days was about the high school days of an all-American, clean-cut boy, Richie Cunningham, his family and clean-cut friends, and his family's tenant, the motorcycle-riding, womanizing, leather-jacketed drop-out known as The Fonz, or Fonzi.
Well, in one show some bullies have been harassing Richie, so The Fonz meets him at the soda shop to teach him his technique for intimidating other tough guys out of beating him up. The Fonz demonstrates his technique by looking his opponents in the eye, getting angry and red in the face, and then furiously tearing off his jacket and throwing it down on the ground in order to prepare for the fight. At that point, his opponents look frightened and hurry away.
So, just as Richie is confronting his own tormentors and angrily taking off his letterman's jacket, he and Fonzi note that the tormentors are unimpressed and stand their ground. Fonzi is startled by a flash of realization and pulls Richie aside and says, "I just remembered! For this to work, you must have once hit someone."
Well, getting David Letterman fired is our version of scaring off future bullies by having once hit someone.
Unless we like getting pounded for our lunch money every day, we've got to get in it to win it. The bullies will only get bolder and more numerous if we don't.